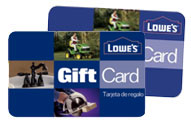 It seems that every retail store I visit they want me to sign up for their gift card. Additionally many merchants are now pushing preloaded debit cards. It make me wonder just how many cards do brands think we want to carry.
Our emails fill up with offerings from Sears, Walmart, Lowes and you name it every brand has some kind of card they want us to carry.  In one day I went to Dunkin Donuts, Office Depot, a gas station and a grocery store. All of these merchants  tried to get me to buy or use their cards. Airlines, rental cars, hotels all want us to take their frequent user cards tempting us to get rewards. Our reward would be if all these merchants and brands simply reduced their cost or gave us the money they spend trying to gain our money, loyalty and use.  The market of merchants and brands don't get what seems obvious to me.
Most of these cards cost us money in fee's
Preloaded Debit cards average $9.95 so we pay that to use or give awayour own money
We have just went through a credit crunch and most people have shed many of their own credit cards
Brands try to "trick" us into using their card by throwing incentives on their card
Most consumer "gift cards" never get the full value redeemed from the card. Money gets wasted by consumers but the brands get to keep our waste.
On top of this we have MasterCard, Visa, AMX and a host of retail brand credit card. It has become card madness!
If we carried a card for every merchant or brand we buy our wallets would be too thick and heavy to carry around!
Attraction is not relative to brands rather to people and money, not cards and schemes. Stop the madness,innovate and be social.
On top of these schemes brands push out printed coupons, banner ads, spam email and direct mail pieces all trying to entice us into discounted  "deals" and the total spend on all these schemes is $1.5 Trillion annually. Yes I said $1.5 Trillion!
Stop The Madness and Innovate!
Imagine a world without all this madness. If brands would recognize how foolish and wasteful their marketing and advertising schemes are then just maybe they could design a system that favors the consumer who afterall pays for all this madness.
Instead of trying to trick us into your world of cards the best solution seems obvious. Let the consumer have their own card, which most already do, and if they are interested in your brand, your discount and your related incentives then simply let them download those incentives to their own card.  Doing so would reduce waste, save cost and if the system enabled me to tell my friends of the savings and utility I am likely to do so. Afterall I have an affinity to my friends and they to me but not likely to you. Get it?
Just in case you think this is a good idea then stop thinking and join the revolution. The revolution against all this waste is called Conversational Currency. Join the revolution here.
What say you?