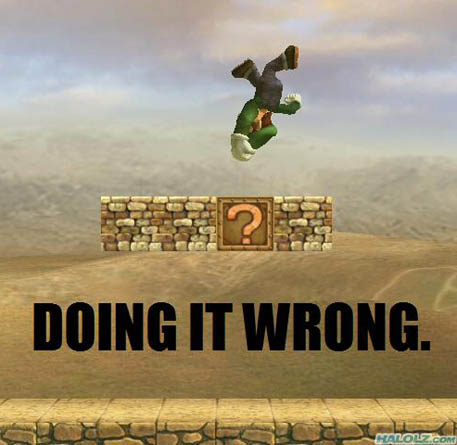 There is a big difference between doing and knowing what to do. The difference separates the winners from the losers.
A lot of people and organizations are using social media because everyone is "doing it". But doing it and knowing what to do with it are two totally different things.
If you do what other people do it becomes one big copy movement. Copying is repeating something somebody or everybody else does and then getting what everybody else gets, really nothing new.
You can repeat what someone else says yet not fully understanding the value of what they said. You can mimic what others do but it doesn't mean you are mimicking what they know. Knowing something is reflected by how well you do that which you know. Doing something you don't know is reflected by the poor results of what you do.  All this being said do you follow what people do or what people know?
Knowing is an Art & Science

Gaining knowledge about anything and understanding how to apply that knowledge takes time and more importantly learning. Copying isn't learning anything.
The art of learning  is acquiring new knowledge, behaviors, skills, values, preferences or understanding, and may involve synthesizing different types of information.  Progress over time tends to follow learning curves. Learning can also be gained from observation and the study of what is happening as a result of the underlying developments gained from observation.
The art of learning is knowing what to do with what knowledge you've gained. The science of knowing what to do comes from applying new knowledge to the creation of new value, for you and others to use. Knowledge is the essence of creating new value, copying doesn't create new value it just follows and copies old value.
Doing vs. Knowing Social Media
Social media has become a big copy machine. This machine is copying old methods and trying to apply those methods to new knowledge, it doesn't work.
Social technology, used correctly, represents the escalation of knowledge given to crowds who know how to apply the new knowledge to solving problems or creating new value. People want to solve problems and access new value. People don't want the same old communications (marketing & advertising) that doesn't solve a problem or create new value.
Those that copy current uses of social media are not likely to help others solve problems or create new value.  Mass media has approached people as if they are copy machines. Social media, optimized to its fullest value, approaches people by sharing solutions that solve problems or new value created by and for people's use.
Consider that 7 out of 10 people (70%) using social media aren't creating new value or helping anyone solve a problem. Why? Because all they are doing is using social media to push a message that isn't relevant to solving problems or creating new value. In other words they are doing what they've always done and getting what they always got.
Doing something different and getting more than you've gotten in the past  requires you to know what to do which isn't what you've done. It is learning what people want and doing what you know that helps people know what to do.
Knowing what to do is more productive than doing what others do. Get it?